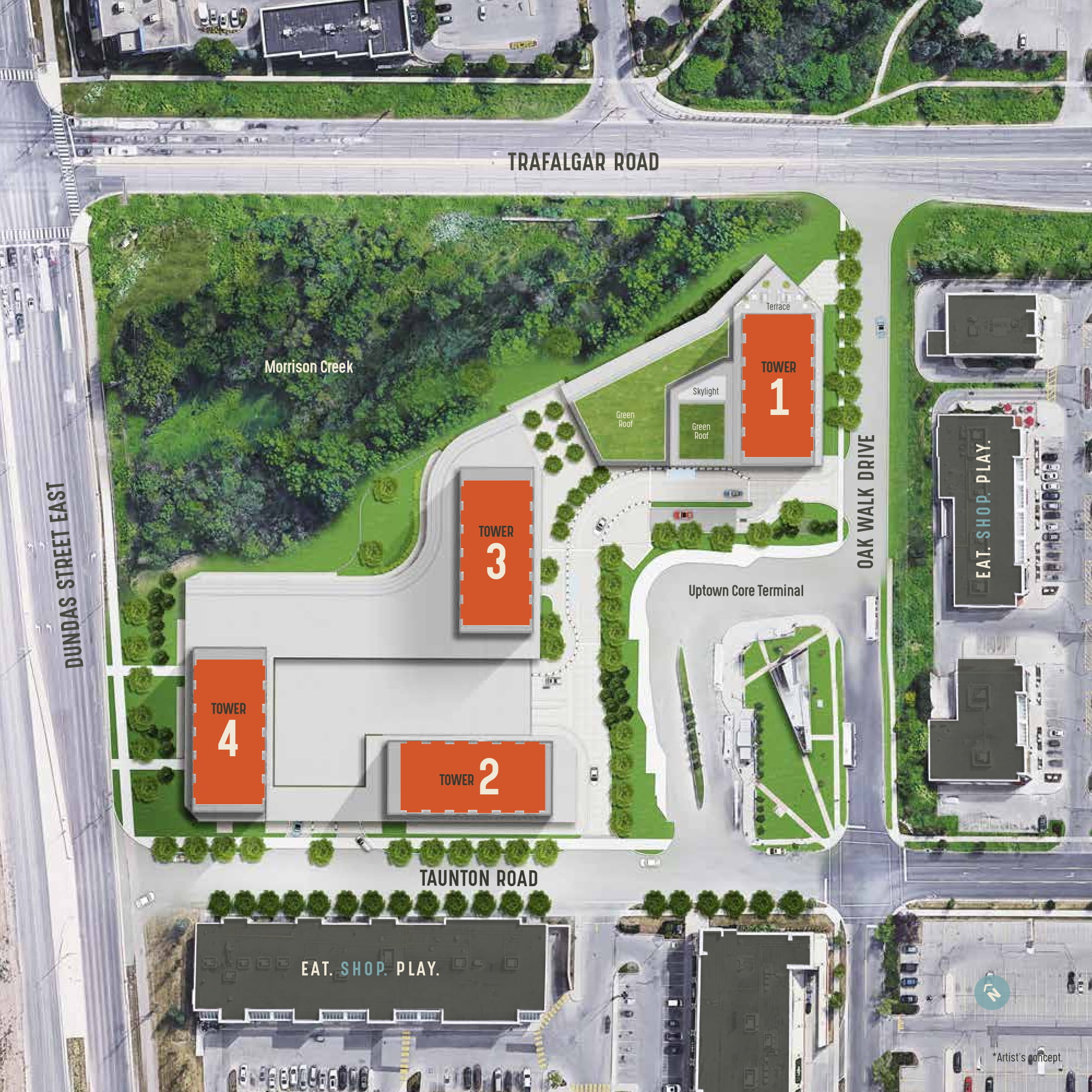 Oak & Community
Find out more about all this neighbourhood has to offer
Whether you have a car or not, Oak & Co. couldn't be more convenient simply for the amenities within walking distance. Fresh groceries await at the Longo's across the street. Find everything you need for your condo at Walmart, Homesense, Urban Barn or Canadian Tire. Feel like grabbing a bite? Turtle Jack's, Ritorno, The Keg and Kelsey's are steps away.
After dinner, you'll probably want to have people back to your place for a get-together. Stock up at the LCBO or the Beer Store. Want to grab breakfast or coffee the next morning? Sunset Grill, Starbucks and Tim Hortons are all within smelling distance. Virtually any need you may have is available near the corner of Trafalgar and Dundas. Take advantage of the best Oak & Commerce.
Landmark Businesses in Oakville
Oak & Co is one of the latest additions to Oakville, a city known for its rich heritage and iconic landmarks. In fact, in 2018, Maclean's Magazine named it one of Canada's Best Place to Live.
The people make this city what it is, and many of them own and operate some wonderful businesses—from restaurants to schools, and fashion shops. Here are a few that we think you should check out.